Surf club revival: Rebuilding Australia's 'cultural cathedrals'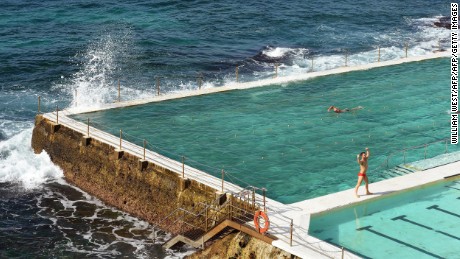 Sydney, Australia (CNN)From my house I can see the waves breaking on Sydney's iconic Bondi Beach, where people from all walks of life duck and weave between the surf and board riders dance on the water.
Australia's beaches are the most egalitarian of public spaces and the hundreds of
surf life saving
clubs that punctuate their shores reflect this community.
These remarkable pieces of national architecture — many of which were built more than a century ago by volunteer labor — save lives, bridge age and social divides and bring communities together through a love of the ocean and a cold beer.
For many Australians surf clubs have become modern day cathedrals at the center of coastal town squares.
In this way, the North Bondi redesign is indicative of what makes the rebuilding of Australian surf clubs truly unique.
Great architecture through the ages has usually been the domain of either the church, state or big business in association with philanthropy.
But the rebuilding of many clubs in recent years — and the voluntary fundraising that has helped drive many of them — demonstrates this does not always have to be the case.
Great community architecture can be achieved if necessity demands it.
Given their locations and place in society, Australian surf clubs are the cultural cathedrals of a nation that worships the ocean. Through architecture they should aim to encapsulate the age and imbue the egalitarian spirit of Australia.
Scroll through the gallery above for some of Colquhoun's favorite surf club designs.
Read more: http://www.cnn.com/2016/07/12/architecture/australia-surf-club-architecture/index.html